05.09.17
Performance
"This tour is all about dropping the audience right inside my audio-visual world."
This autumn, Max Cooper will showcase the multifaceted aesthetic of his label with the 16-date MESH LIVE tour.
Max established MESH to explore the intersection between music, science and art, working with artists who explore the outer reaches of their creative discipline.
The MESH LIVE tour will bring these experiments into community to create an immersive experience. Each tour date will feature different elements, including a range of installations, lectures, film-screenings as well as DJs, live a/v and performances by collaborators and guests, including the European premiere of 'Aether' in London on 24 November.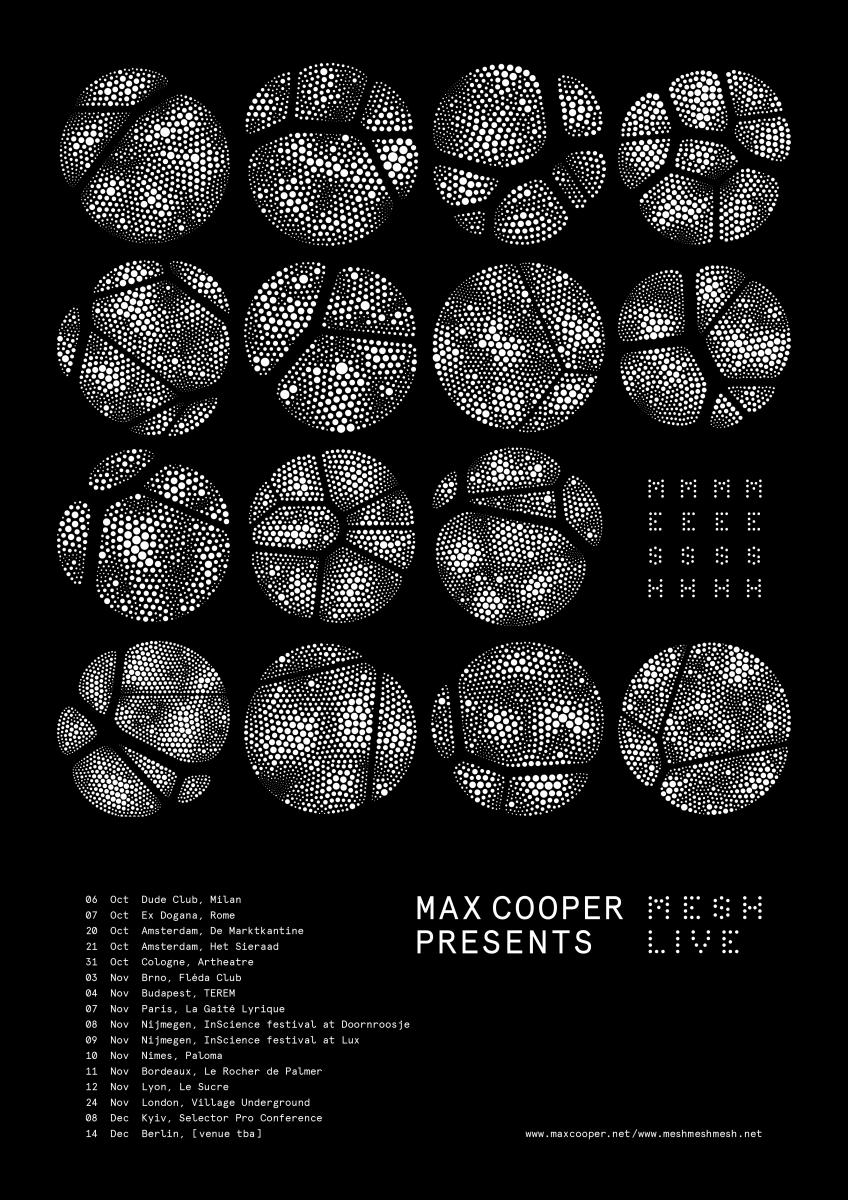 In Max's own words: "The whole idea with the Mesh label is to create projects which combine music with wider ideas in the arts and sciences. Many of these projects have visual, surround sound, installation and presentation elements which make them well suited to live events, so it made sense to start touring the projects, and building a tailored event to suit each location.
I will use several different technologies to create a live experience, different from anything else out there, because each part of the project has been custom designed and built in parallel with the music I've made.
I'm really excited to try it all out and see where it can go, it's pretty much a big experiment to see what modern technology can add to a night out."
Join the mailing list to get the news first on tours, releases, special project and access to a range of exclusive downloads.