06.07.21
Work
Max Cooper and Jessica In premiere augmented reality project PVNP at the Acropolis
Max premiered his first Augmented Reality project, 'PVNP', at his performance at Odeon of Herodes Atticus, on the site of the Acropolis in Athens, on Tuesday 6 July 2021. The sculptures explore NP problems, which form the fundamental technologies of privacy, the internet, communication and the blockchain.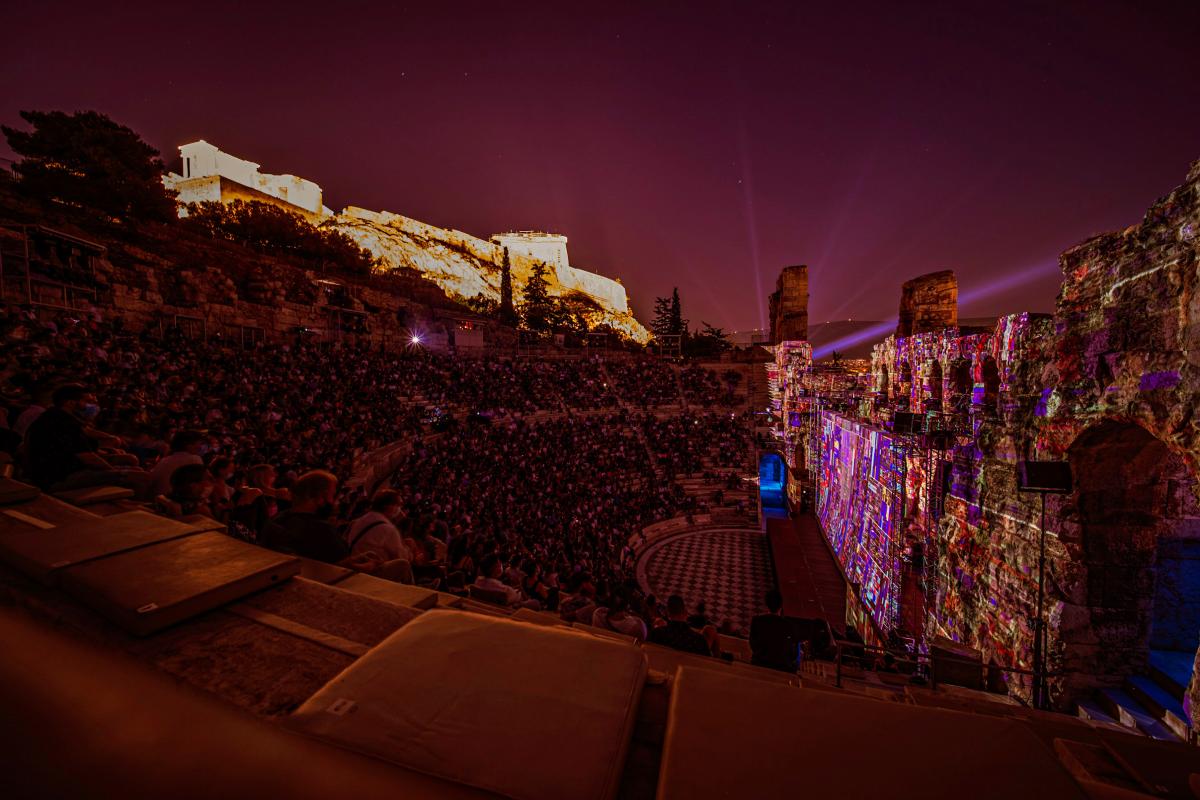 Working with Jessica In and Illust.space, Max Cooper has created a visual representation of RSA encryption (the bedrock of public/private key based encryption). These Augmented Reality sculptures are based on generative code, crystallised in geography and hashed on the block chain. The first drop premiered in Athens will live forever in the liminal slice in the cradle of western thought and culture, hidden in the aether of the Odeon of Herodes Atticus.
The next drop has been confirmed for Lyon, France, where Max will perform at Nuit Sonores festival on Tuesday 20 July.
Max Cooper on the making of PVNP:
"I've been finding that boiling down nature to its sources often yields beautiful forms for visual projects, and the question of what we can know and the problem of P vs NP was an immediately engaging idea that popped out when I started chatting to the team at Illust Space about what we could do in the crypto-inspired art space.
The major challenge was how to turn these ideas into visual, sculptural form, and how we could create meaningful structures that could teach us about the nature of the systems at play. I started chatting to Jessica In about how to map from the chosen starting point, the RSA algorithm, to a spatial form, and she fixed my messy ideas, coded and developed them into something far more varied and refined.
It's been an exciting and rewarding process working with Jessica and everyone at Illust Space. The project has huge potential for learning and creation of new, beautiful, and even practically useful, art."