02.03.23
Performance
I'm looking forward to bringing my live show to Austin SXSW on 12 March at The British Music Embassy, The Courtyard, 208 West 4th St, Austin, as part of the 3D/AV North America tour.
On Monday 13 March, I'll also present on a panel 'Bring The Noise: An Immersive Revolution in Music' at Austin Convention Centre (Room 18CD) with Darren Emerson and Dan Tucker from East City Films and Hayley Pepler from Factory International - more info here.
Sign up for the mailing list and get access to our private Mesh community on Discord here.
I hope to see you soon.
Max.
PS. thanks to the PRS Foundation for supporting the SXSW production.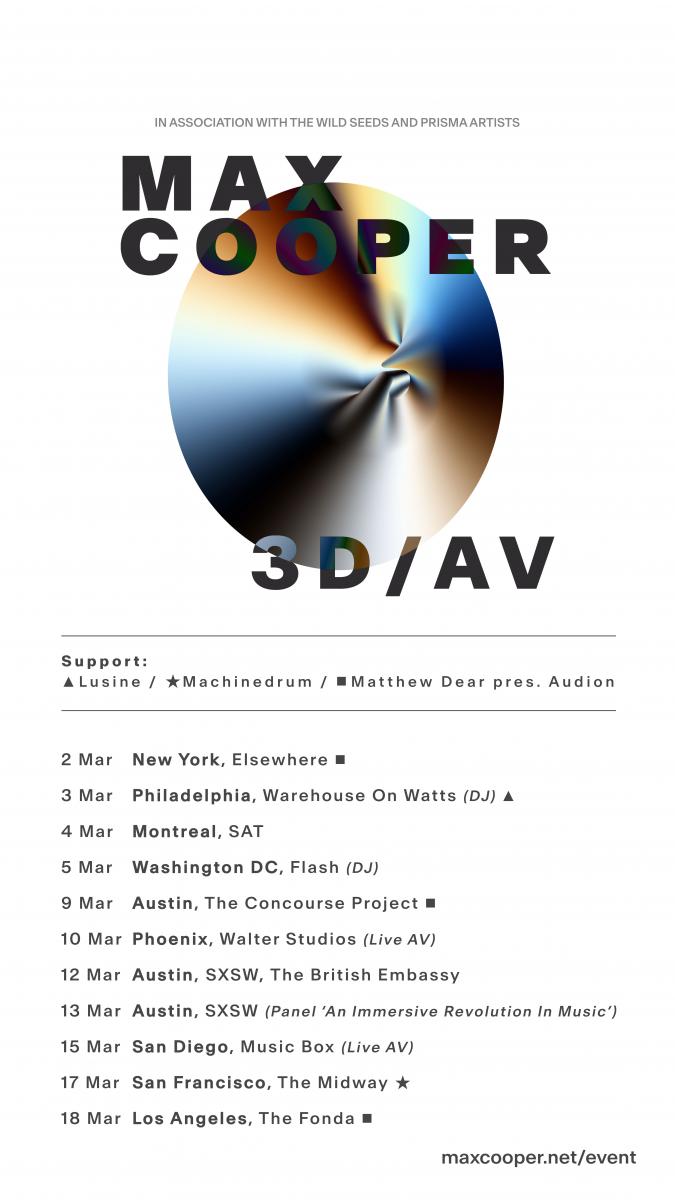 Photo credit Jake Davis, taken at Printworks in London on 24 February 2023.