27.10.21
Work
"Performing at the Acropolis was an overwhelming experience, and extremely intense gig scenario after a year and half off. And in the end, one of the most special live show projects so far." - Max Cooper
The special concert was recorded and is available to download at Max's Bandcamp, and stream via all the standard platforms.
We tried to capture the atmosphere of the space and the interaction of the audience with ambient mics around the theatre.
At 85ft tall, The Odeon of Herodes Atticus is one of the world's oldest venues. Part of the larger Acropolis complex, and a Unesco world heritage site, it was built around 161-174AD by the Greek-Roman politician of the same name.
When an artist performs at this unique venue they are under no illusion that the monument is the main protagonist. Max Cooper managed with such mastery to reveal this ancient venue as a canvas so that that the architecture, beauty and history of the space become as much a part of the show as any of his music and visual collaborations.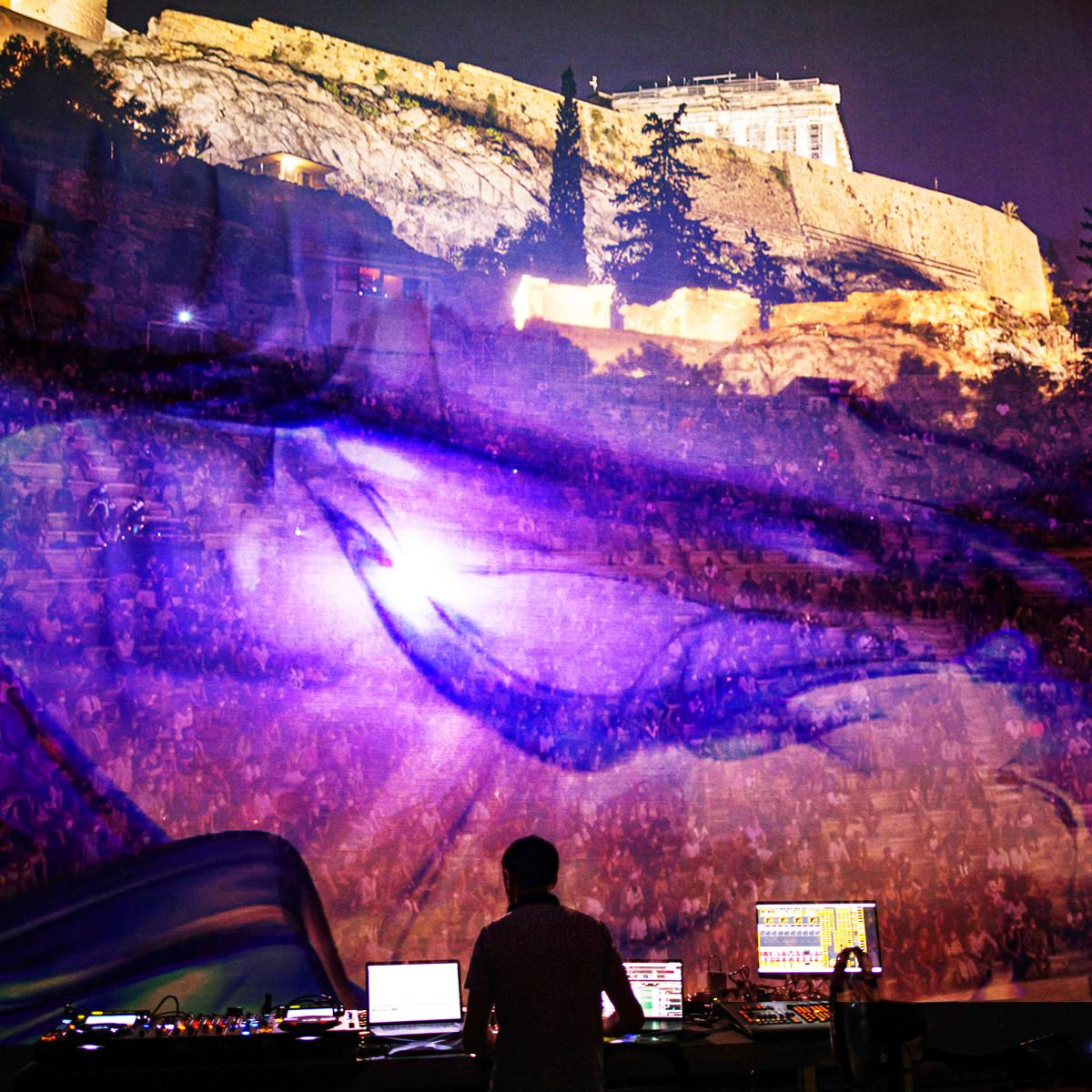 Max said of the experience:
"After months of preparing a new audio and visual show for the space, and toiling over venue specs and projector positions, nothing had prepared me for the feeling of actually being inside the space.
The Odeon of Herodes Atticus is a huge theatre built in rock out of the hill of the Acropolis in Athens, with the Parthenon temple visible at the top. But despite its vastness as a performance space, the acoustic is close, like a much smaller room. Add to this the central role of this place in the birth of much of Western science, philosophy and thought, and it makes for one of the most special locations I could ever hope to work with.
Thanks to Athens Epidaurus Festival and Plissken Festival for giving me the opportunity.
You can stream the whole set now via the usual platforms including Bandcamp.
Thanks for reading and listening."
Sign up for updates on new releases and to unlock the 'Members' page - add your email by clicking #join